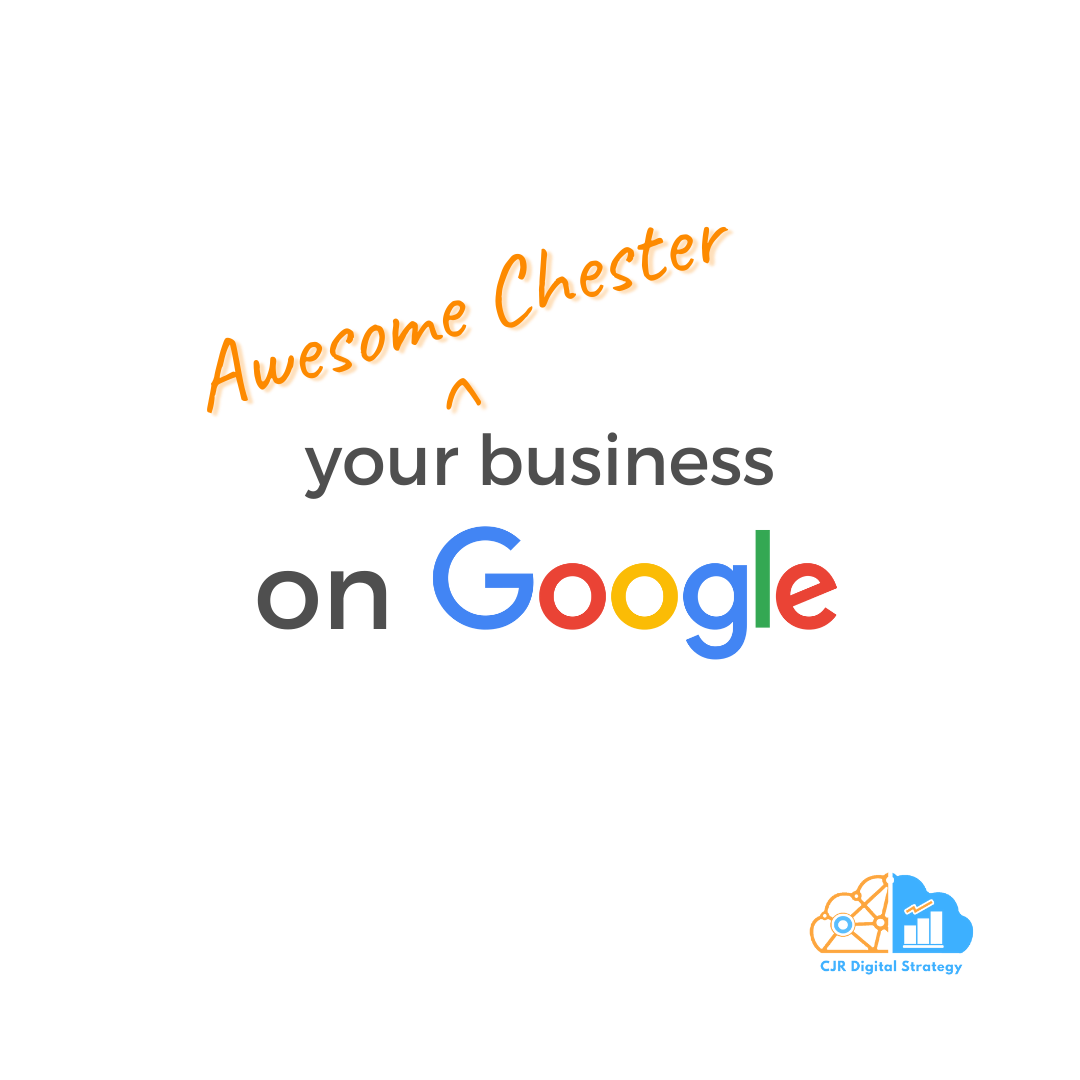 Need help getting found on Google?
let me show you how
In 3 Simple Steps ✔️✔️✔️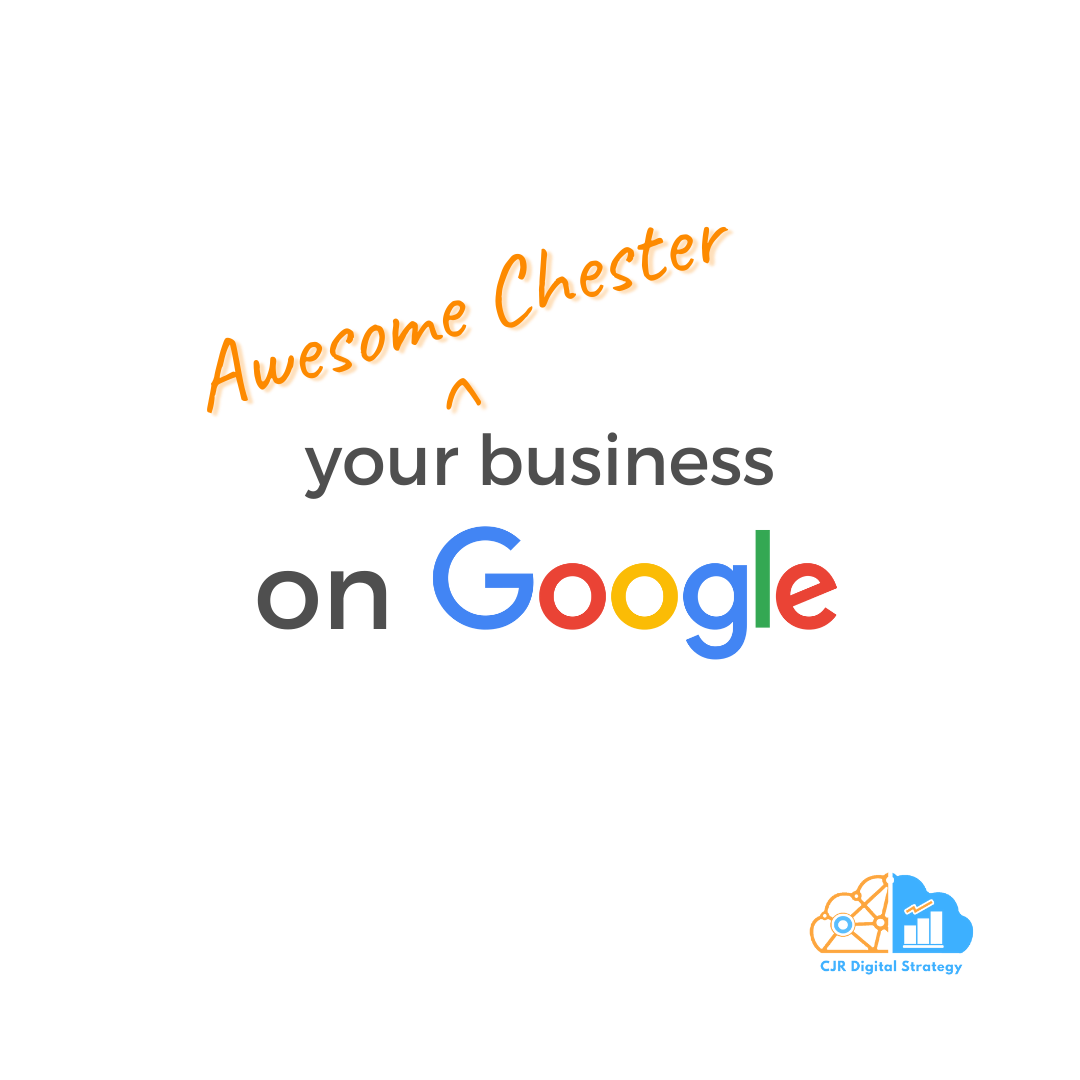 Take control of the way you appear on Google & help customers choose your local business.
You've put everything into growing your business, you love it & want everybody in Chester to know about it 📣
You can't spread the word 24/7, but Google can 💪
You know you need to appear on the internet, but you're not a tech wizard 🧙‍♂️
Yet you're soooo busy & haven't quite found the time to research how to turn searchers into customers, there's so many other plates to spin! 🔬🧫
A free, simple to follow, full step-by-step guide for a professional business listing on Google, to increase your visibility in search results & get found online 📋
Brilliant, now that'd be perfect 👌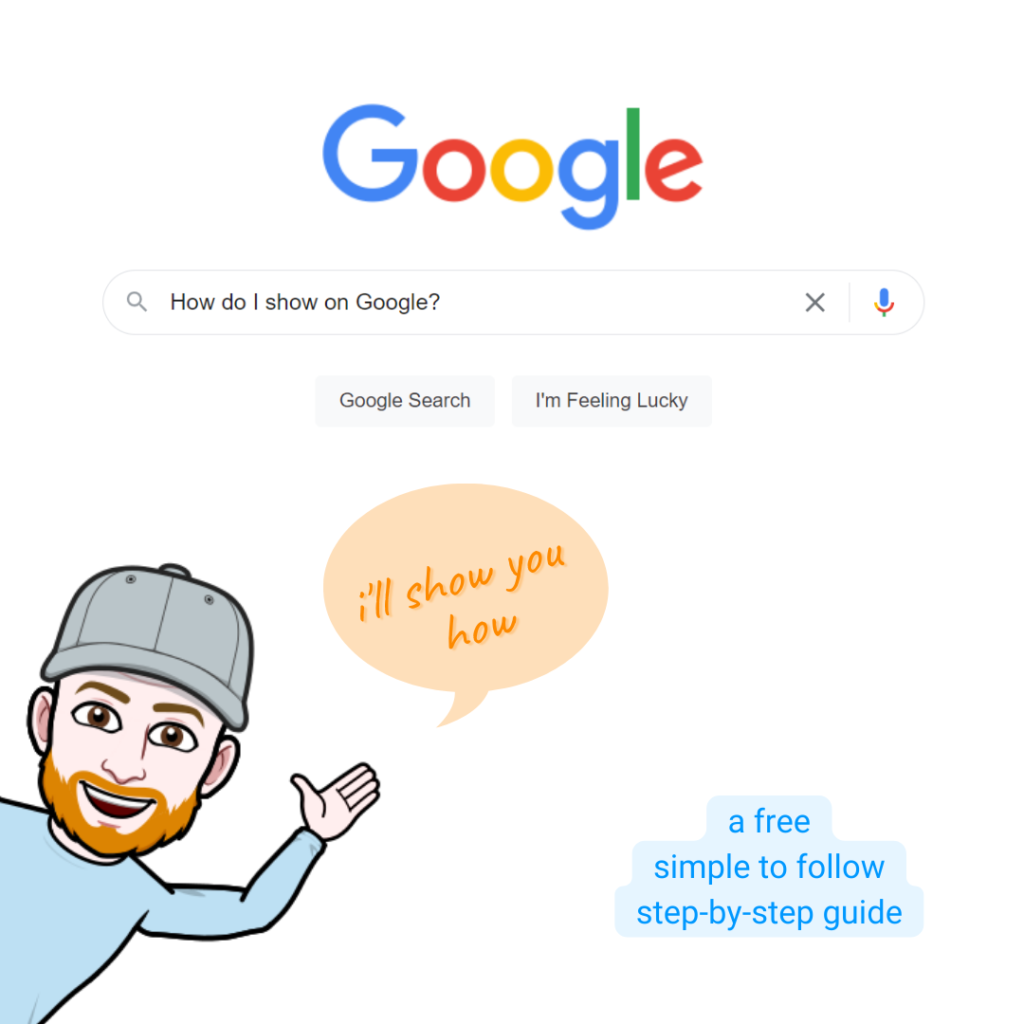 With screenshots & detailed foolproof follow along instructions, the guide has everything you need to know to set up & manage your local Google Business Profile. AND it's up-to-date for 2022!
If you get stuck, you can even give me a call to point you back on track 📞
Did I mention it doesn't cost a thing . . . All for fee 🆓
Please share this with a friend who needs to appear on Google 😊
Need Help Getting Found on Google Search 🔎 & Maps 🗺️
I'll Show You How In 3 Simple Steps ✔️✔️✔️

✔️ Sign Up
Quickly follow the basics in the easy to use guide 🐆💨

✔️ Create Your Profile
Used correctly Google Business Profile is one of the easiest ways to improve your business' appearance in local search results.
All it takes is a little time & the knowledge in the guide, I'll walk you through step-by-step to get it right 🎨

✔️ Personalise & Optimise
When you're ready, let me show you how to use it to its full potential & make your listing really shine to generate more sales 🦄✨
I'll guide you through making the most out of your business profile, taking it to the next level, beyond the basics 🚀


Compete on a level playing field with your competitors who already have a Google Business Profile & gain an advantage over those who don't.

Please share this message with a Chester business owner who needs to see it 👩‍💼

✅ With Google Business Profile You Can ✅
🗂️ Maintain Accurate Information About YOUR Business Online
Show the BEST of YOUR BUSINESS & what makes you UNIQUE
HELP customers FIND your business & see what you're all about
Control your CONTACT DETAILS, LOCATION & other essential info, to show searchers where & how to visit your business
Listing your OPENING HOURS along with MAPS to assist with directions; all helps gain footfall & traffic
Point customers to your website or visit your physical location
💸 List Your Products & Services
INCREASE SALES by reaching more customers when they're looking for products, services & experience like yours IN YOUR LOCAL AREA
Show the whole range of products & services you offer to get DISCOVERED by customers NEAR YOU on Google
💌 Start Collecting / Displaying Reviews ⭐⭐⭐⭐⭐
Allow happy customers to leave GOOGLE REVIEWS growing your ONLINE REPUTATION
Build TRUST & CREDIBILITY and improved customer LOYALTY
Reply to reviews to CONNECT with customers
📷 Add Photos & 🎥 Videos
Showcase your individuality by posting eye-catching photos & videos of your business, its products & services
Give potential customers a GLIMPSE of what to expect when they arrive. That SNEAK PEEK can spark EXCITEMENT, encouraging searchers to visit your stores, your website, or get in touch with you
🛍️ Accept Online Orders & Bookings
Generate INQUIRIES & REQUESTS as well as allow customers to book & order directly
An extra stream of ORDERS & BOOKINGS straight to you
💬 Turn On Messages & Notifications
CONNECT & INTERACT with nearby customers
ENGAGE directly with customers for that PERSONAL TOUCH to accommodate their needs
Answer customer questions
📯 Post Updates
Start conversations by keeping customers updated with your LATEST NEWS by sharing posts
Let them know about PROMOTIONAL & SPECIAL OFFERS
📈 Provides Valuable Insights
Gather useful insights about your customers' purchasing paths & behaviour
UNDERSTAND how CUSTOMERS find you, helping you to provide the kinds of information they're looking for
Without spending a penny I'll walk you through all of this & much more at your own pace.
Put Google to work for you.
Please share this with a Chester business owner who needs to appear on Google.
👩‍💼 Join Funky Little Shacks on Google Search 🔎 & Maps 🗺️

"completely under my control, it's nice to have the choice" – Heather from Funky Little Shacks
Following the free step-by-step guide, soon you'll be on Google too!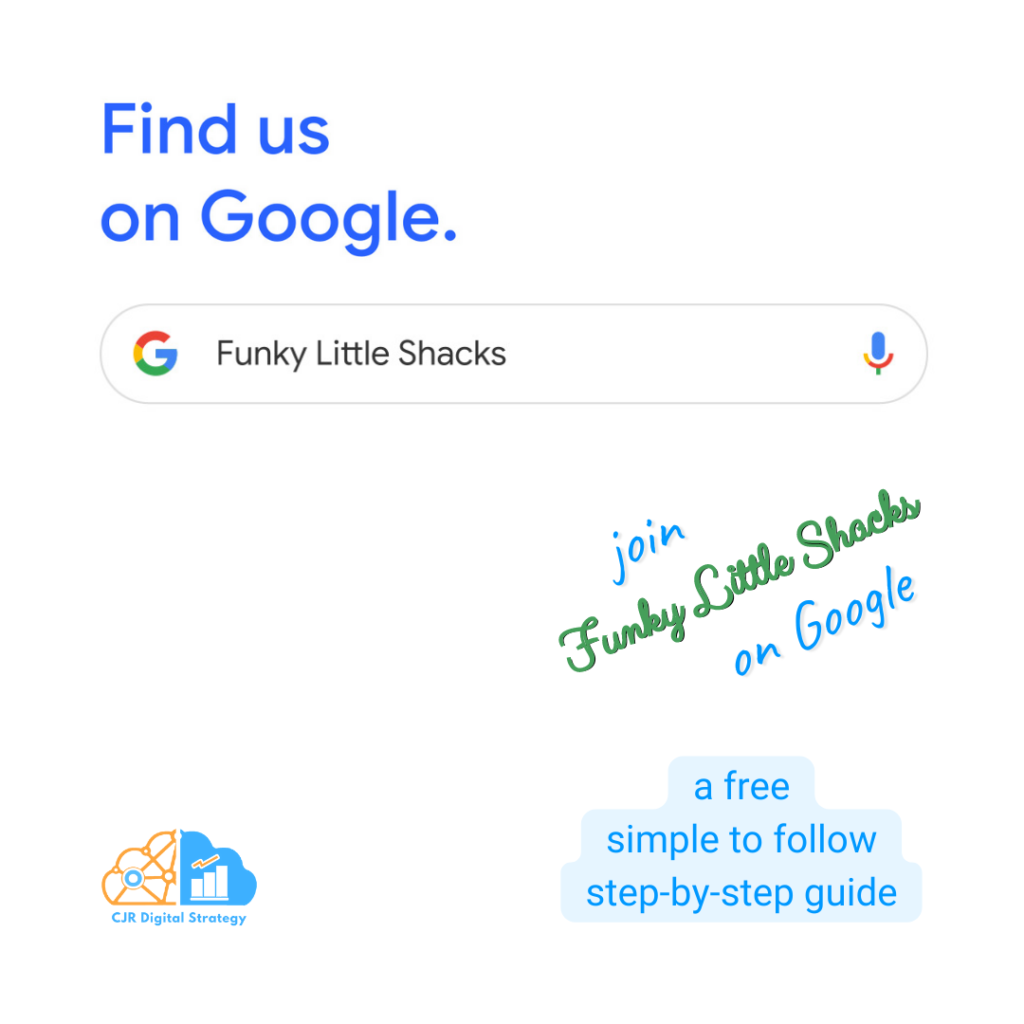 How will you optimise your Google business listing to generate additional revenue for your business? 🤔
What Free Guide Would You Like to see Next?
I'm here to help your business thrive online 💪
What free step-by-step guide would you like to see next?
Let me know using the form here.
Ideas I'm currently pondering:
Top 10 things your website should have, How to use Google analytics, WhatsApp for Business, Find the right keywords, Landing page must haves, Improve your websites ranking locally . . . or anything else related.